Outdoor and site surveillance
The staff of the
detective agency
"Maigret & Company" within the private operational-investigative activity often conduct set of measures to monitor the object, better known as outdoor surveillance (shadowing).
The outdoor surveillance allows to get such information on the object which is impossible to discover in the official sources and databases: business and personal contacts, unofficial jobs, lifestyle, location and ways of spending leisure time.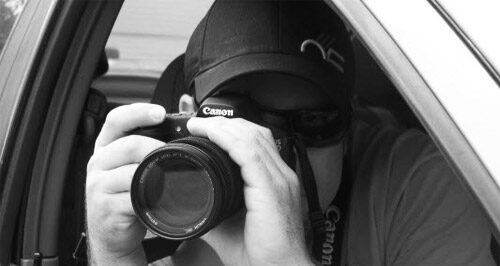 As a rule, the analysis of the information obtained during the surveillance of the object this is almost the only (but most importantly very reliable) way to get a true picture on the real life of the object, and not the official one.
Suspects in economic crimes or frauds very often do not possess registered on their names property, mobile phone numbers, bank accounts, cars and other property; all of the above mentioned can be registered on the third parties or relatives. It is in this case when surveillance of places of residence (home, office) and moves of the objects can become the source of useful but missing information.
High level of expertise of our private detectives allows surveillance of objects moving both in car, on foot and by means of public transport; monitor the stationary objects (entrance, office, building) and perform hidden photo and videotaping.
The result of the surveillance can be:
a detailed report on the location and moves of the object
photo, audio and video
Conducting professional outdoor surveillance gives you the possibility to know the details of private life of your children and relatives, hidden aspects of the activity of your business partners and competitors to ensure economic security of your business.